Brad Thor
06/17/2016 @ 7:30 pm

–

8:30 pm

Christ the King Lutheran Church,

5575 Peachtree Parkway

Peachtree Corners

,

GA

United States

 
05/25/2016 @ 7:30 pm

–

8:30 pm

Norcross Cultural Arts and Community Center,

10 College Street,

Norcross

,

GA

30071

United States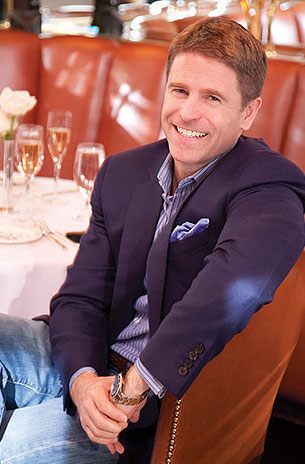 Brad Thor is the #1 New York Times bestselling author of Code of Conduct, Act of War, Hidden Order, Black List, Full Black (one of Suspense Magazine's best political thrillers of 2011), The Athena Project, Foreign Influence, The Apostle, The Last Patriot (nominated best thriller of the year by the International Thriller Writers Association and banned in Saudi Arabia), The First Commandment, Takedown, Blowback (recognized as one of the "Top 100 Killer Thrillers of All Time" by NPR), State of the Union, Path of the Assassin, and The Lions of Lucerne.
Brad has hosted the Glenn Beck TV and radio programs, and has appeared on FOX News Channel, CNN, CNN Headline News, MSNBC, ABC, CBS, NBC, and PBS to discuss terrorism, as well as how closely his novels of international intrigue parallel the real threats facing the world today.
Brad has served as a member of the Department of Homeland Security's Analytic Red Cell Unit, and has lectured to law enforcement organizations on over-the-horizon/future threats. He has been a keynote speaker for the National Tactical Officers Association annual conference, the Young America's Foundation, and the Ronald Reagan 100 celebration. A supporter of The Heritage Foundation, Brad has spoken at their national headquarters on the need for robust missile defense.
In 2008, Brad shadowed a Black Ops team in Afghanistan to research his thriller, The Apostle. Prior to becoming a novelist, Brad was the award-winning creator, producer, writer and host of the critically acclaimed national public television series, Traveling Lite.
Friday June 17th at 7:30 pm at Christ the King Lutheran Church, 5575 Peachtree Pkwy., Peachtree Corners.

Books will be available for sale and signing thanks to The Books for Heroes Foundation. Guests who buy the book from this sponsor will be given preferential signing line numbers. For more info, email events@gwinnettpl.org.
The Gwinnett Public Library especially wants to thank their partners and sponsors:
Atria Books and Emily Bestler Books
Books For Heroes Foundation
Atlanta Writers Group
Gwinnett County Veterans' Resource Center, part of the Gwinnett Coalition
TVGwinnett